89 competition crews from Slovakia, Poland, the Czech Republic, Hungary and Estonia entered the 47th Rally Košice. In the beautiful, colorful colors of autumn, they have to take part in a two-stage competition, which will bring the names of the champions of Slovakia and Poland in individual classes. At the competition, we will no longer see certain absolute champions of Slovakia - Grzegorz Grzyb and Michal Poradzisz, whose vehicle has not yet been repaired after the last major accident. It will also be interesting for several participants to gain points in the classifications in the FIA Zone of Central Europe.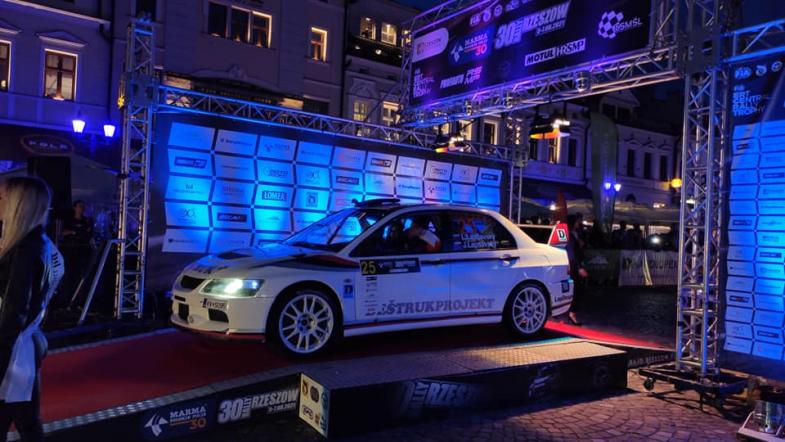 The highest starting numbers are traditionally given to crews with the priority of their association, and since none of the Slovak ones signed up, we will see mostly Polish names in the front. With the one and two, two big rivals for the Polish championship will present themselves on the track, namely Miko Marczyk with Szymon Gospodarczyk and Kacper Wróblewski with Jakub Wróbel, on similar Škoda Fabia Rally2 Evo vehicles. We have already been able to see all four of them in Slovakia and we are looking forward for them coming back to us again. However, none of these crews is registered for the Slovak Championships. The first on the list is the starting number 3, which will be carried by Tomasz Kaspercyzk and Damian Syty on their VW Polo Gti. To complete the Polish top, Lukasz and Tomasz Kotarba will present them witht the Citroen C3 Rally2. The first Slovak driver we will see on the track will be Jaroslav Melichárek with his Czech co-driver Martin Tureček, and definitely try to pursue them with their performances and times will be Peter Gavlák and Emil Horniaček.
In class 11, it will not be quite easy for Tomáš Kukučka and Peter Vejáček on their Mitsubishi, who will try to endanger two Subaru Impreza vehicles with Marek Roefler and Rafal Kwiatkowski behind the wheel. In addition, there are also two fast home crews in this class, which will be driven by Miloslav Majerčák and Marian Kekeňák. Class 3, which contains a total of 7 competition crews, is very full. Vlastimil Majerčák and Pavel Kušnier at the Ford Fiesta Rally3 got the highest starting number 12. Just behind them, brothers Lukáš and Július Lapdavskí and also Marek Špavelko will start with Peter Baran, both crews on a Mitsubishi Lancer Evo IX. A little lower in the starting field is the still leading crew of this class, Tibor Kovács - Peter Dovalovský. In class 5 we have strong modern Peugeot 208 Rally4 machines and also the first name of the woman co-driver, which is Zuzana Lieskovcová next to Rasťa Chvala. After a long time, we also have a crew in class 4 in the starting grid, namely Marek Jalč and Tomáš Kocúr on a Nissan 350Z.
The view of Slovak and Polish historics, of whom there are 16 in total, also looks very pleasant, and to them must be added another 3 crews of Rally Legend, resp. Slovak regularity trophy. We will be able to see beautiful historic vehicles - the Škoda 130RS through the Lada VFTS or BMW 318IS to the Audi Quattro or Subaru Legacy. It is in the Slovak Regularity Trophy that we also discover a young woman, Alexandra Tabačková, behind the wheel.
The Slovak Rally Cup did not disappoint in the last competition of the season and will welcome up to 23 crews. The order in all classes is still open, so we are looking forward to interesting fights.
The complete list of registered is published on the official website of the organizer kosice.rallye.sk and also in the Sportity application, which has the function of an electronic information board, and therefore we recommend that all competitors will install it.
Press center of the 47th Rally Košice